Security Opportunity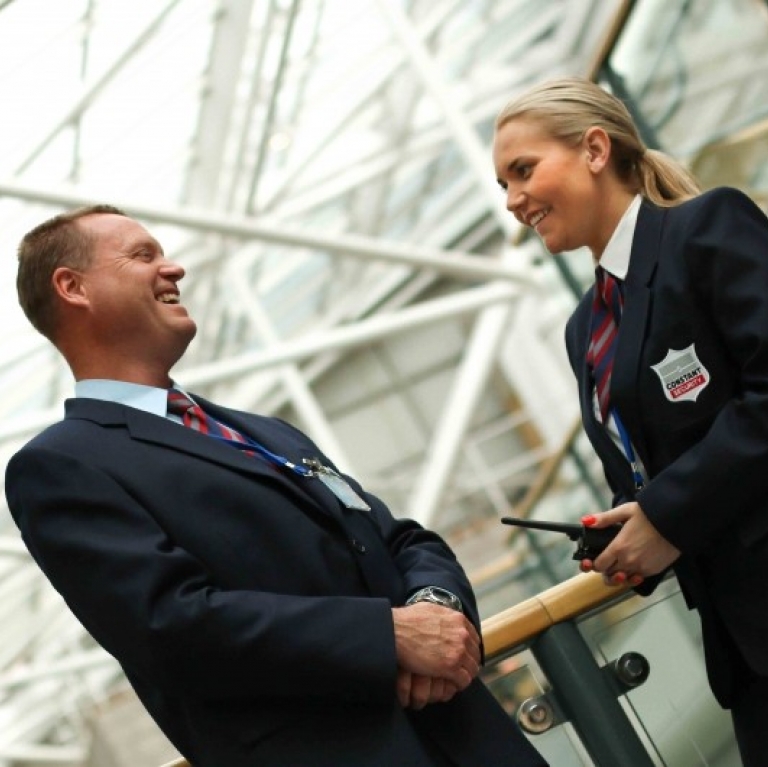 A career in security………..is it for me?
Constant are a South Yorkshire based specialist in security services. We have been operating for over 30 years and have grown to employ over 800 full-time colleagues throughout the North of England.
We are a fast-growing, independent, family run and national award winning business with many long-term prestigious contracts.
Historically, precedence has been given to applicants who hold a valid frontline SIA license. However, we now have an exciting opportunity for people who don't hold a license to gain experience by working on our events team to provide a step in the right direction to beginning a career within the security industry in the UK.
Constant Security can provide the necessary advise and assistance to obtain the required SIA Licence in order for individuals to progress into the Security Industry.
Once required training has been passed, the exciting opportunities include positions as Security Officers, Door Supervisors and CCTV Public Space Operatives working on some of the most interesting assignments in the North of England.
The roles include:
Responsibility for greeting, assisting and directing employees and customers when visiting the premises of our client.
Acting as an ambassador for our clients, often being the first point of contact for anyone attending our clients sites, presenting a smart, alert, visible and commanding presence at all times.
Working as part of a team to provide the very highest levels of customer service and security.
Ensuring the safety and security of our clients buildings and assets by carrying out all duties in full adherence with site specific Assignment Instructions.
You will be fully supported in your role by a team of highly experienced Supervisors, Trainers, Control Room Operatives and managers who are industry professionals.
We have a well-established procedure of promoting people within the business. We have never filled supervisory, management or executive level positions externally. We always promote on merit ensuring the culture of care and responsibility for our colleagues and customers is always the number one priority.
The UK Security Industry
If you are currently looking for a new challenge or a change in career direction, the security industry is something you should definitely consider.
Security is high on the UK agenda. The market is strong, and rapidly expanding.
There are a variety of starter positions to get involved in the industry and a wide range of other interesting options, from business security solutions to crime awareness advice, providing crowd safety at special events or protecting buildings.
High academic achievement isn't necessary. A lack of formal qualifications has never been a barrier to entry in this industry. Skills, attributes and attitudes are the primary criteria. We are looking for applicants with determination and enthusiasm.
The sector is also truly diverse in its employment practices. People from all ages, faiths, backgrounds and genders are equally welcome. The sector is also increasingly being well represented by women in all levels. Our senior management team is made up almost entirely of woman who have all commenced their employment as Officers or Stewards.
Security and loss prevention is a service that seeks to create and enable a safer community. In this kind of job, you will be able to help others in any inconvenience that might come up. Your responsibility is to guarantee safety and people will come to you for help and advice. They will also look up to you.
We will actively encourage you to gain a variety of skills which will help you not only to work within the security sector but also enable you to utilise these skills for many other future possibilities.
You will learn customer service and loss prevention skills, how to effectively lead and encourage a team and also gain knowledge in personal development and employability.
If you would like to join our growing team and want to progress in the industry with a company who operates to a high standard please click on apply, or visit our website and complete an online application form.
We will be looking to hold group Zoom meeting from W/C 3rd August to discuss the opportunity in more details. Please apply only via indeed or Constant Security website and we will be in touch to arrange the meeting. As you can appreciate our control is very busy at this moment in time.